Dusk to Dusk: Unsettled, Unraveled, Unreal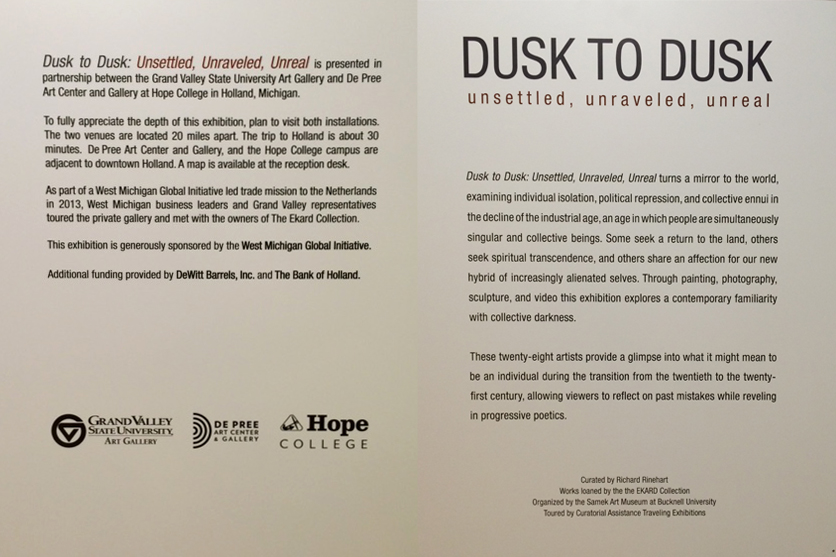 Welcome to a beautiful world, unsettling in its vision of personal isolation, but collectively bound by the small comfort of knowing that we are all alone. Through painting, photography, sculpture, and video this convincing aesthetic of anxious beauty shows us a strange contemporary familiarity in our collective darkness.
Collaborative Partnership
A collaborative project between the GVSU Art Gallery and theDe Pree Art Center and Galleryat Hope College, this exhibition turns a mirror to our world, examining individual isolation, political repression, and collective ennui during the decline of the industrial age, an age in which people are simultaneously singular and collective beings.
---
---