Welkom! Dutch king, queen visit Grand Rapids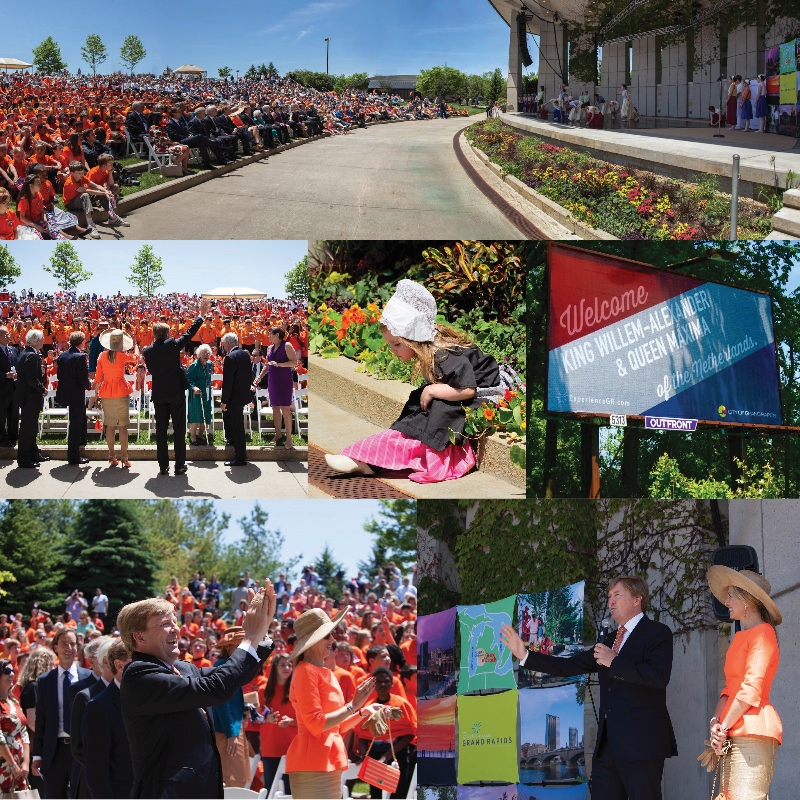 GRAND RAPIDS — King Willem-Alexander and Queen Máxima of the Netherlands saluted the strong connection between their country and western Michigan on their trip to Grand Rapids today.
The visit includes a strengthening of business and scientific-research ties, building on a heritage that began in the 1840s with a large migration of Dutch citizens, many of them from rural areas.
In his speech to a crowd of more than 250 at the Frederik Meijer Gardens & Sculpture Park, named for a second-generation Dutch immigrant who founded the eponymous retail chain, the king outlined that history, pointing out that those early farming settlers' influence is still felt today in Michigan's strong agricultural economy.
"How marvelous it is to meet so many Dutch people with Dutch roots," he said, giving a quick lesson in the proper Dutch pronunciation of names like Meijer, DeVos, Van Andel and Hoekstra.
The area is home to the largest Dutch-American population in the United States — about 481,000 people — according to Dutch officials.
---
---